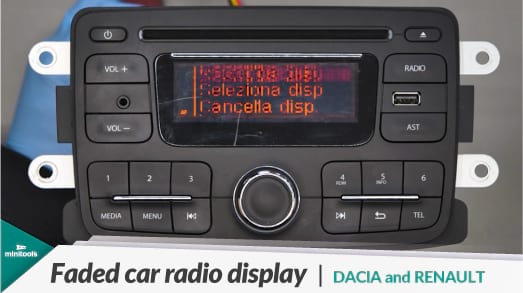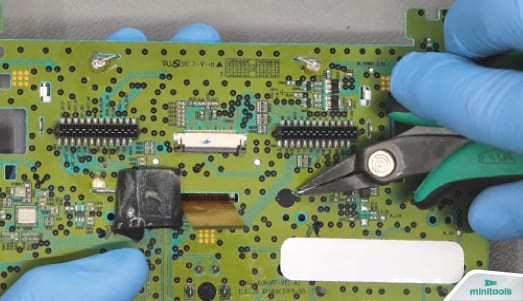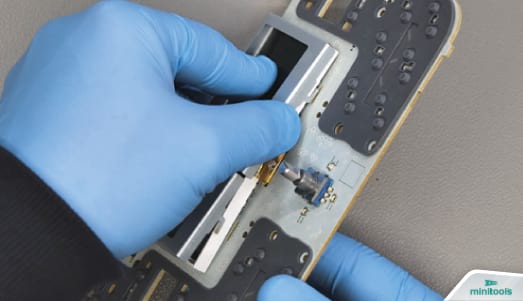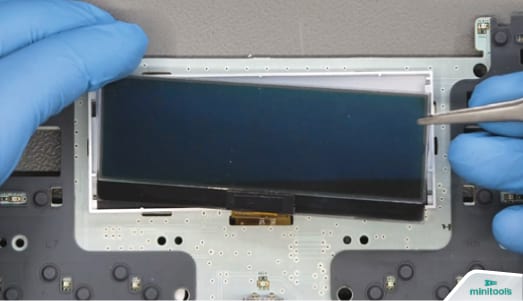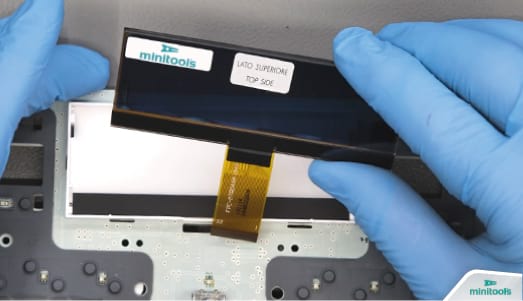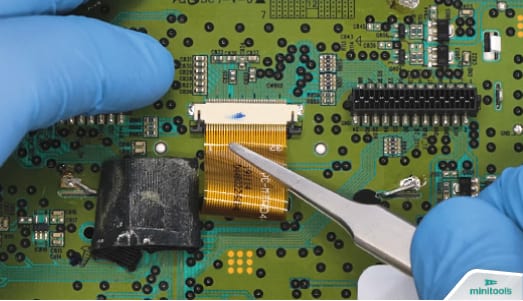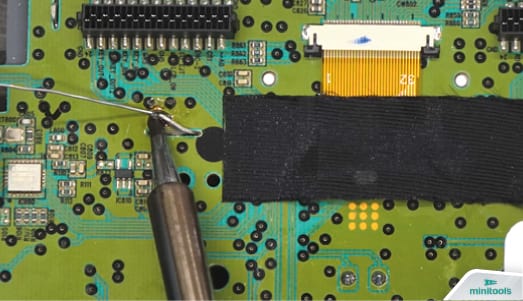 GUIDE FOR REPAIRING THE DAEWOO CAR STEREO OF DACIA, LADA, NISSAN AND RENAULT
How to repair the car radio with defective display of Dacia Dokker, Duster, Logan, Lodgy, Sandero; Lada X-Ray, Nissan Terrano; Renault Captur, Duster, Logan, Oroch and Symbol
Is the Dacia Sandero radio cd display fading? Is the Renault Captur car radio display blank? Is the Dacia Duster car stereo screen dimming?
The following guide will explain how to repair the Daewoo car radio with faulty display of several Dacia, Lada, Nissan and Renault models, replacing the original screen with Minitools part SEPDISP44.
N.B. SEPDISP44 is useful to repair a different Daewoo car stereo for several Nissan models as well, including Juke, Micra and Qashqai. Click here for more info.
For this repair you will need the tools listed below.
Remove the metal supports by undoing the side screws.
With the aid of the spudger, unhook the front part by levering on the plastic catches on the side of the head unit.
Remove the little black screws from the board and release the PCB from the plastic part.
With a soldering iron with chisel tip and de-soldering braid, release the metal catches.
Then, turn them with the pliers.
Detach the black tape blocking the FPC to the board.
Open the connector with the tweezers and release the FPC.
Remove the front frame, then the display.
Remove the protective film from the back side of the Minitools display and position it as the original was.
Remove the front film as well. Re-insert and secure the metal frame.
Reconnect the FPC and secure it with the black tape.
Solder each of the four catches of the frame.
Clean with some solvent.
Tighten the screws on the board of the display and reconnect it to the head unit.
Finally, position and tighten the side metal supports.
Re-install the radio in the car.
Perfetto! Problem solved!