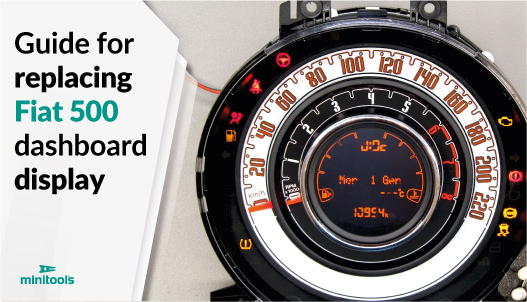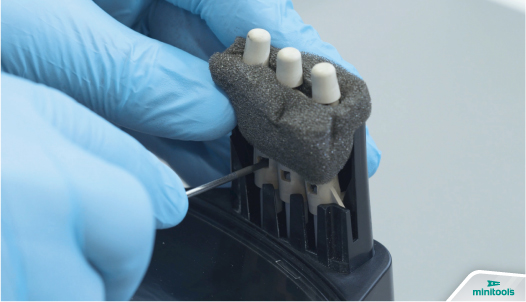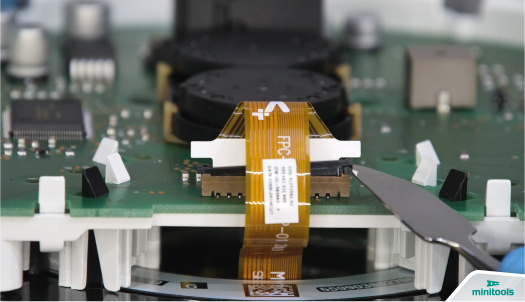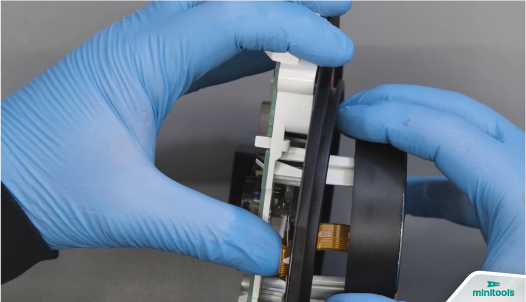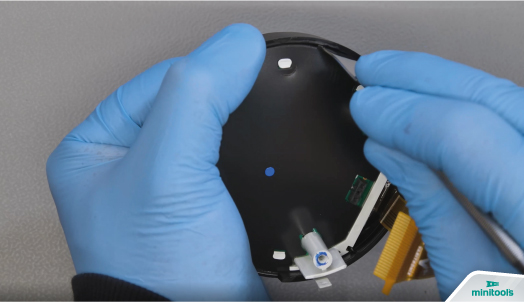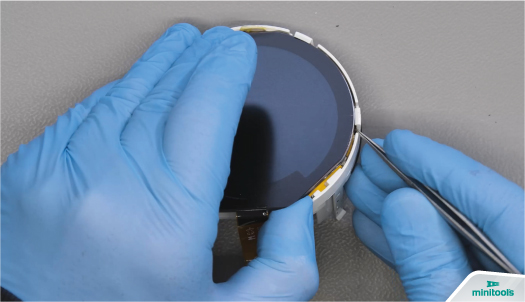 GUIDE FOR REPLACING FIAT 500 SPEEDOMETER EVIC DISPLAY
How to repair Fiat 500, Abarth 500, 595 and 695 instrument clusters with dead display
Is the Fiat 500 EVIC center display blank? Is the Abarth 500 instrument cluster display not working? Is the Abarth 595 dashboard screen missing pixels? Is the Abarth 695 instrument panel LCD dead?
The following guide will allow you to repair the instrument clusters of Fiat 500 and Abarth 500, 595 and 695, replacing the unreadable display with Minitools part SEPDISP66.
Note: If the speedometer / rev counter needle of Fiat 500 instrument cluster is not working, check this guide instead.
Unhook and remove the three side buttons.
Undo the metal screws on the back of the panel, minding that the shorter screw will be tighten in the central hole above the connector when re-assembling.
With the aid of the spudger, remove the front part of the cluster.
Then the back one.
Open the FPC connector and undo it.
Gently pressing on the white plastic clips, remove the screen block.
With the aid of the spudger, undo and remove the front frame from the LCD.
With the aid of the tweezers, lever on the side clips and remove the original display.
Take off the back protective film from the Minitools part, and position it securing it on its base.
Then, remove the front protective film and re-fit the frame of the screen.
Take out the little three pins connector from the center of the instrument panel and insert it in the back of the display block.
Paying attention to fit properly the three pins connector and the two side plastic clips, secure the screen block to the instrument cluster.
Re-connect the FPC.
Re-fit the back part. Then the front one.
Tighten the screws paying attention to where to fit the shorter one.
Insert the side buttons.
Perfetto! Problem solved!