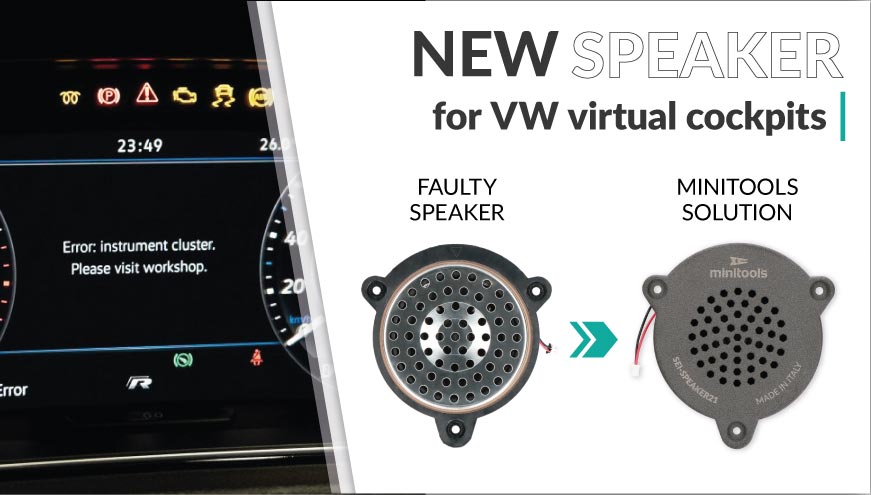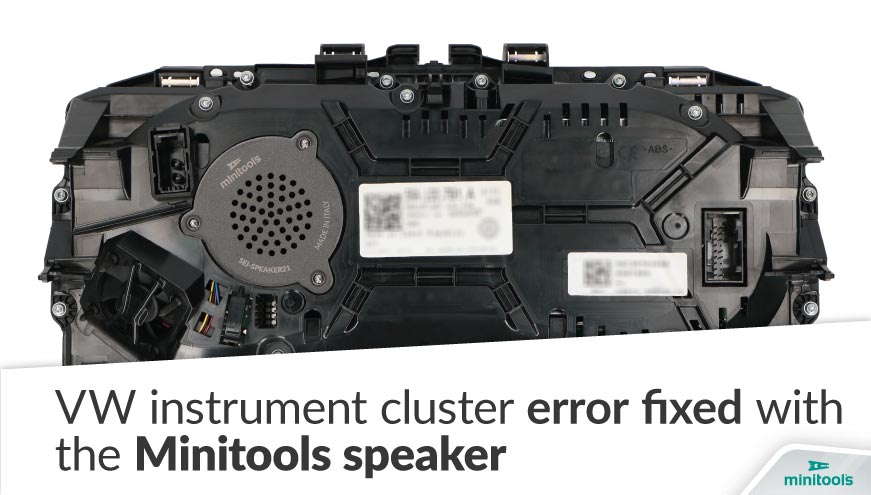 How to fix the "Error: Instrument cluster. Please visit workshop" issue on Volkswagen dashboards
Fix the instrument cluster error message and the lack of ticking noise or warning sounds on Volkswagen instrument panels
Does the Volkswagen digital instrument cluster show the following message: "Error: Instrument cluster. Please visit workshop"? Is the seatbelt / indicator ticking silent on the VW virtual cockpit? "Front assist unavailable" message on Volkswagen dashboard? Is the adaptive cruise control not working?
This a common issue on the 12,3" digital instrument panels of Volkswagen Golf 7, Passat B8, Tiguan Mk2 (AD / BW), Arteon and e-Golf.
Sometimes the issue gets related to the car battery but replacing it does not solve the problem, so the solution that gets usually offered is to replace the entire cluster, which is quite expensive.
So, do you have a VW Passat B8, Tiguan Mk2, Golf VII, e-Golf or Arteon that does not make any sound when leaving the door open or the lights on and shows the "Error: Instrument cluster. Please visit workshop" message on the dashboard display? We have analyzed the problem and found the cause: a faulty instrument cluster speaker! Here's our simple and less expensive solution: replace the faulty instrument panel speaker (code: A2C00061361) with the Minitools replacement code SEI-SPEAKER21.
Minitools SEI-SPEAKER21 is a simple plug and play speaker, which does not require any soldering, and it perfectly fits in the instrument cluster, replacing the faulty one.
To purchase the SEI-SPEAKER21